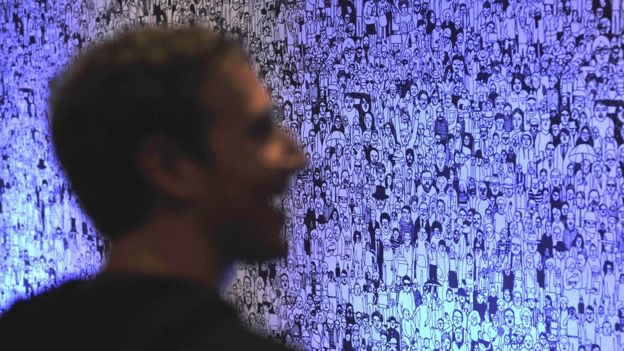 Getty Images: Facebook is experimenting with making its main news feed focus on posts from its users' friends and families


It used to be a tweak in the Google search algorithm that sent a shudder through newsrooms trying to adapt to the online era. Now it is any change in the design of Facebook.
So, an experiment under way in a few countries, where the social media giant appears to be making it harder for users to see news stories, has caused something akin to panic.
The new feature Facebook is trying out is called Explore. It offers all sorts of stories it thinks might interest you, a separate news feed encouraging you to look further afield than just at what your friends are sharing.
Meanwhile, for most people, the standard News Feed remains the usual mixture of baby photos and posts from companies or media organisations whose pages you have liked.
Sounds fine, doesn't it? Except that in six countries - Sri Lanka, Bolivia, Slovakia, Serbia, Guatemala, and Cambodia - the experiment went further.
For users there, the main News Feed was cleared of everything but the usual stuff from your friends and sponsored posts - in other words, if you wanted to have your material seen in the place most users spend their time you had to pay for the privilege.
In a Medium post entitled "Biggest drop in organic reach we've ever seen", a Slovakian journalist Filip Struharik documented the impact. Publishers in his country had seen four times fewer interactions since the change, he said - what had become a vital and vibrant platform for them was emptying out fast.
Other journalists around the world have looked into the future and hate what they see. Their organisations have become addicted to Facebook as the one true way of reaching audiences and going cold turkey would be very painful.
Facebook is of course a business - and a hugely successful one - that makes its money from advertising. So, why would it not want publishers to pay to reach its gigantic audience?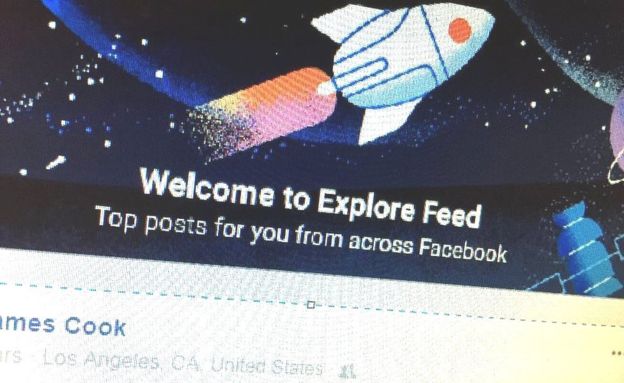 In six countries, publishers and businesses have had their posts restricted to the Explore Feed unless they pay a fee
But Peter Kafka, a journalist from Recode,
tweeted an even more depressing thought
: "Conspiracy angle: fb wants more $ from publishers! More accurate, and dispiriting angle (for publishers): fb doesn't care about publishers."
Facebook responded as it often does by saying calm down, dears, it was just a bit of fun.
As the wave of panic rolled around the news media world, the social network's head of newsfeed Adam Mosseri put
up a post with the title
Clarifying Recent Tests.
It explained that the experiment is aimed at understanding whether people prefer to have separate places for personal and public content.
"We currently have no plans to roll this test out further," he added.
This has not helped much - that word "currently" seems to stick out ominously.
But at least Facebook has done publishers big and small a service. They knew the risks involved in innovations such as Instant Articles - where their works live on the social network - or Facebook Live - where a broadcaster's brand might be less visible to many users.
Now they know that Facebook is at least thinking about a future where news plays a smaller role in the social media experience.
Given Facebook's role in last year's US elections, some may think that's a good thing. But for thousands of struggling media organisations that thought they had found a route forward, it is a chilling prospect.
Source: BBC